Paul A. Lieberman
- Partner
Biography
Paul A. Lieberman has a distinguished legal practice devoted to client-centric representation in the financial services industry, including broker-dealers, investment advisers, public and private investment companies, insurance companies, registered representatives, financial advisers, agents and associated staff.
He regularly counsels clients on issues relating to formation and governance, regulation, litigation, compliance,  employment, and risk management, supervision, cybersecurity and privacy. Mr. Lieberman also handles various commercial and corporate transactions; including venture capital financing, under-writings, and private placements.
Mr. Lieberman has more than three decades of experience preparing and revising policies and procedures, developing effective supervision structures, underwriting, research, Chinese Walls and insider trading requirements, assisting in firm training programs, mock exams, product development, leading and coordinating
internal investigations and defending regulatory enforcement proceedings before the SEC,
FINRA and state securities departments/commissions. He advises clients in effecting Broker Protocol compliant transitions, negotiating financial packages, and assists in a diverse range of employment/HR-related matters, including pre-hire due diligence, U4/U5 disclosures, restrictive covenants, and non-solicitation/non-competition provisions.
Mr. Lieberman is admitted to practice law in New York, New Jersey, District of Columbia, and the United States District Court of the Eastern and Southern Districts of New York.
Representative Matters
Review and revision of firm's policies and procedures, Codes of Ethics and training programs.
Monitored compliance of client's undertakings in SEC settlement agreements, and assisted clients in development and implementation of revised compliance policies/procedures, including supervision matters.
Counseled senior management and CCOs in meeting examination challenges and coordinating responses to document requests and reviews of internal risk assessments.
Advised clients in a wide range of securities and advisory issues affecting broker-dealers, investment advisers and hedge funds, including supervisory, back-office/operations matters, and regulatory compliance affecting officers, directors, employees, independent contractors and staff.
Represented producer teams and individuals in Broker Protocol transitions, prosecuting and defending cease and desist actions, including protocol training, review of compensation packages forfeited and negotiation of new compensation arrangements.
Addressed termination disclosures and State/FINRA registration issues.
Registration and disclosure matters with state insurance departments
Advised clients on carrier due diligence and selection, policy coverage, for D & O, E & O, fidelity bonds, and renewal/disclosure matters.
Debt/Equity underwritings and private placements
Cyber Security & Data Privacy Representative Matters
Assisted clients in the development and implementation of Cybersecurity policies/procedures, including data breach plans, risk assessments, providing advice on breach notification requirements under state and federal law, training programs and coordination of breach notices with client staff.
Worked with clients to evaluate and select 'best of breed' technical services vendors and consultants.
Prepared and negotiated agreements involving privacy data security, IT services and consulting contacts.
Provided advice to clients on federal and state governmental regulations, NIST developments, compliance obligations and litigation matters.
Defended financial industry clients during investigations involving hacking, imposters, data security threats and breaches and resolutions.
Maintains currency with federal and state data privacy regulations and statutes.
Presentations
Title
Date
Misuse of Social Media
2014
Privacy and Cyber Security
2014
Mock SEC/FINRA Exams
2014
AML examinations
2014
Client Alerts on current developments involving BD's, IA's and Funds.
2014
Compliance and Supervision in the Current Regulatory Environment, Broker-Dealer Investment Adviser Training Program
September 19, 2013
Dodd-Frank Act/Financial Overhaul Reform Act, Impact on Investment Advisers
Financial Industry Products in a Nutshell, covering Managed Futures, VA's; Suitability, Alternative Investments and Regulatory Developments affecting VA's, REIT's and Private Placements
The Holy Trinity: Suitability, Supervision and Sales Practices
Best Practices for Avoiding and Managing Legal Disputes
AML Requirements Tutorial
How to Survive SEC, FINRA and State Examinations
Compliance Issues Posed by LinkedIn, Blogging and Social Networking Sites
Exploring Compliance, Legal and Regulatory Issues of Collaborative Divorce Process
Going Independent Workshop, Investment News, Stamford, CT
June 18, 2010
Fiduciary Duty, Conflicts of Interest, Disclosure & Suitability Determinations, FPANJ conference, Woodbridge, New Jersey
March 2010
Navigating the Regulatory Waters, Society for Financial Service Professionals, Phoenix, Arizona
May 2009
New Variable Annuities Rules and Avoiding Client Complaints, Society for Financial Service Professionals, Red Bank, New Jersey
December, 2009
Case Studies in Customer Complaints, Regulatory Matters & Internal Investigations, Market Counsel Member Summit, Princeton, New Jersey
October 2009
Compliance Issues Posed by LinkedIn, Blogging For Broker-Dealers, Schwab
March, 2009
Keys to Managing and Supervising Independent Contractors, Securities Industry Association
Dallas, Texas, 2001
Additional Information
American Bar Association
District of Columbia Bar Association
New Jersey State Bar Association
Law and Employment Law Section
Securities Litigation and Regulatory Enforcement Committee
New York State Bar Association
Commercial and Federal Litigation Section
Dispute Resolution Section
Business & Commercial Law Committee Member
Committee on Corporate Litigation Counsel
ComFed Committee on Arbitration and ADR
SEC Alumni Association Member
SEC Enforcement Alumni Member
Former member of PSA, Independent Firms Subcomittee
Society of Financial Services Professionals, Member
Corporate Counsel Association
Association of Securities and Exchange Commission Alumni
Securities Regulators Network
The National Society of Compliance Professionals, Inc., Member
Association of Securities & Exchange Commission Alumni (ASECA), Member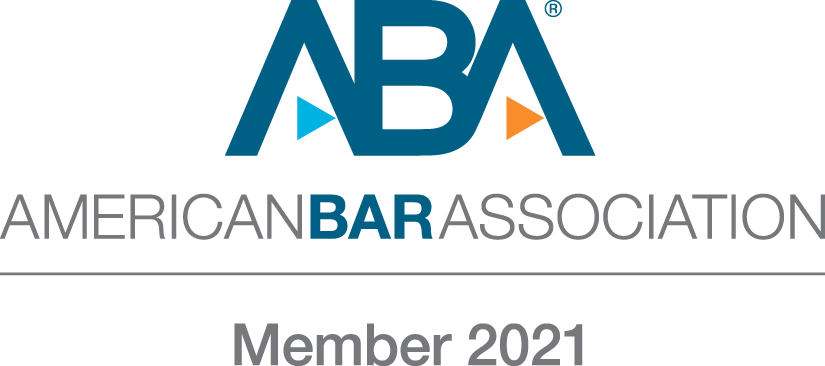 Bar Admissions
District of Columbia
New Jersey
New York
United States District Court Southern District of New York
United States District Court Eastern District of New York
Education
American University, Washington College of Law (JD, 1973)
City College of New York, (B.A., 1970)