Will SCOTUS Decide Groundwater Contamination Liability Under Clean Water Act?
Author: Daniel T. McKillop|October 12, 2018
It is Increasingly Likely that SCOTUS will Intervene to Resolve Disputes Over the Limits of Groundwater Contamination Liability under the Clean Water Act...
Will SCOTUS Decide Groundwater Contamination Liability Under Clean Water Act?
It is Increasingly Likely that SCOTUS will Intervene to Resolve Disputes Over the Limits of Groundwater Contamination Liability under the Clean Water Act...
It is increasingly likely that the U.S. Supreme Court will intervene to resolve disputes over the limits of groundwater contamination liability under the Clean Water Act (CWA). A circuit split recently developed with the Sixth Circuit Court of Appeals ruling that two power plants did not violate the CWA when contaminants from their coal ash ponds leached into the local groundwater.
[caption id="attachment_25569" align="aligncenter" width="550"]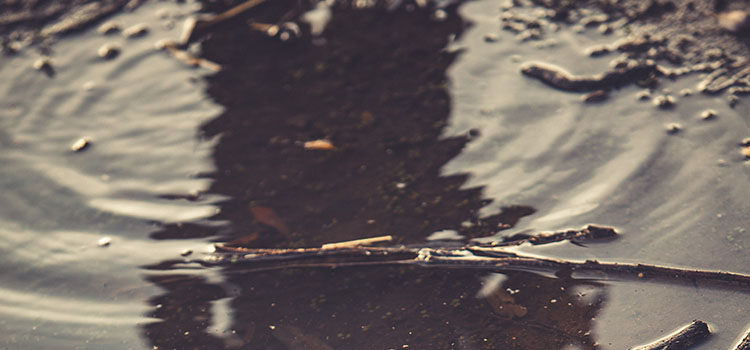 Photo courtesy of
Trevor Gerzen
(
Unsplash.com
)[/caption]
Regulation of Groundwater Under CWA
As detailed in prior articles, the CWA prohibits the discharge of any pollutants, including dredged or fill material, to "navigable waters" without first obtaining a permit under the National Pollutant Discharge Elimination System (NPDES). The CWA defines "discharge of a pollutant" as "any addition of any pollutant to navigable waters from any point source." The statute defines the term "navigable waters" as "waters of the United States, including the territorial seas."
In prior environmental rulemaking and guidance, the Environmental Protection Agency (EPA) has not stated that CWA permits are required for pollutant discharges to groundwater in all cases, but rather that pollutants discharged from point sources to jurisdictional surface waters that occur via groundwater or other subsurface flow that has a direct hydrologic connection to the surface water may require such permits. Under the CWA, a "point source" is defined as "any discernible, confined and discrete conveyance, including but not limited to any pipe, ditch, channel, tunnel, conduit, well, discrete fissure, container, rolling stock, concentrated animal feeding operation, or vessel or other floating craft, from which pollutants are or may be discharged."
The appropriate scope of "waters of the United States" has frequently been the subject of environmental lawsuits. Because groundwater is not "navigable," the CWA has been traditionally interpreted not to encompass groundwater discharges. Nonetheless, some courts have been willing to extend the reach of the CWA to situations where groundwater discharges ultimately reach to surface water.
Given the legal uncertainty, the EPA sought comments earlier this year regarding whether it should review and potentially revise its previous statements concerning the applicability of the CWA to discharges to surface waters via groundwater. As we have discussed in greater detail in previous articles, the EPA is currently working to recodify the Waters of the U.S. (WOTUS) Rule after rescinding the 2015 version adopted under the Obama Administration.
Sixth Circuit Decisions Limits Reach of CWA
In Clean Water Act Network v. Tenn. Valley Auth. and Kentucky Waterways All. v. Kentucky Utils. Co., the Sixth Circuit rejected environmentalists' attempts to use the CWA to impose liability for indirect discharges of pollution to federally protected water via groundwater. In both cases, power plants disposed of coal ash by "sluicing" (mixing with lots of water) and allowing the coal ash solids to settle in a series of unlined man-made coal ash ponds. Wastewater was allegedly discharged through leaks from the ponds through the groundwater into waterways protected by the CWA.
The issue before the Sixth Circuit was whether the CWA regulates the indirect discharge. In both cases, the majority concluded that the ash ponds did not meet the CWA's definition of point source, which provides that it must be "a discernible, confined and discrete conveyance."
"While groundwater may indeed be a 'conveyance' in that it carries pollutants … it is not 'discernible,' 'confined' or 'discrete," U.S. Circuit Judge Richard Suhrheinrich wrote. "By its very nature, groundwater is a 'diffuse medium' that seeps in all directions, guided only by the general pull of gravity," he added. "Thus, it is neither confined nor discrete. And while dye traces can roughly and occasionally track the flow of groundwater, they do not render groundwater 'discernible.'"
U.S. Circuit Judge Eric Clay dissented from the majority in both decisions. In support, he cited the contrary conclusions reached by the Fourth and Ninth Circuits. "The majority's approach," Judge Clay argued, "defeats the CWA's purpose by opening a gaping regulatory loophole: polluters can avoid CWA liability by discharging their pollutants into groundwater, even if that groundwater flows immediately into a nearby navigable water. This exception has no textual or logical foundation."
Circuit Split Over Groundwater Contamination
As the dissenting Sixth Circuit judge noted, other circuit courts of appeal have imposed liability, concluding that the CWA extends to releases to groundwater. In February, the Ninth Circuit Court of Appeals held in Hawaii Wildlife Fund v. City of Maui that a point source discharge to groundwater of "more than [a] de minimis" amount of pollutants that is "fairly traceable from the point source . . . such that the discharge is the functional equivalent of a discharge into a navigable water" falls under the purview of the CWA. You can find a more detailed discussion of the case here.
The Fourth Circuit reached a similar conclusion in Upstate Forever v. Kinder Morgan Energy Partners LP. The case involved several hundred thousand gallons of gasoline spilled from a rupture in a pipeline near Belton, South Carolina. The plaintiffs alleged that the gasoline continued to travel for a short distance through the groundwater, ultimately reaching and polluting "navigable waters." Agreeing with the Ninth Circuit, the Fourth Circuit held the discharge of a pollutant that moves through groundwater before reaching navigable waters may constitute a discharge of a pollutant, within the meaning of the CWA.  However, a plaintiff must allege a direct hydrological connection between groundwater and navigable waters in order to state a claim under the CWA for a discharge of a pollutant that passes through ground water.
The circuit split creates significant regulatory uncertainty for entities that discharge wastewater and potentially stormwater through processes that allow the discharges to infiltrate groundwater and reach CWA "navigable waters." At this point, it is unclear what test courts, such as the Third Circuit, will apply when assessing whether groundwater discharges fall under the CWA. Until the EPA's WOTUS rule is final and/or the Supreme Court intervenes, questions regarding the connection needed between a point source and navigable waters will continue to generate litigation.
If you have any questions, please contact us
If you have any questions or if you would like to discuss the matter further, please contact me, Dan McKillop, at 201-806-3364.
---
Dan McKillop has more than fifteen years of experience representing corporate and individual clients in complex environmental litigation and regulatory proceedings before state and federal courts and environmental agencies arising under numerous state and federal statutes.Full Biography
Get In Touch
---
---
Get the latest from our attorneys!
Please fill out our short form to get the latest articles from the Scarinci Hollenbeck attorneys weekly on the cutting-edge legal topics.
---