Lyndhurst, NJ – June 28, 2017– Scarinci Hollenbeck is pleased to announce that Jessica F. Gonzalez and Craig A. Long have joined the firm. The two new associates have excellent credentials and distinguished themselves at their respective law schools. Both will be resident at the firm's Lyndhurst Office and will be part of the Public Law practice group.
"We are very excited to have Craig Long and Jessica Gonzalez join us. They are experienced and talented attorneys," said John G. Geppert, Jr., Scarinci Hollenbeck partner and Chair of the Public Law Group.
A 2016 graduate of Suffolk University Law School in Boston, MA, Jessica F. Gonzalez earned her Juris Doctorate cum laude, with distinction in the Intellectual Property concentration. During law school, among her many honors and designations, Jessica was a Marshall Brennan Fellow for the Marshall Brennan Constitutional Literacy Program and note editor for the Suffolk Law Journal of High Technology. She received her Bachelor of Science degree from Boston University Questrom School of Business in 2013. Before joining Scarinci Hollenbeck, Ms. Gonzalez was associated with a small law firm in Union New Jersey and worked as a Judicial Intern to the Honorable Nelse A. Rodriguez, Superior Court of Hudson County.
Craig A. Long represents diverse public and private clients in litigation and transactional matters encompassing higher education, public employment, land use, public bidding, and Mt. Laurel affordable housing. Immediately before coming to Scarinci Hollenbeck, Mr. Long was associated with a firm in Morristown, New Jersey where his work included rendering advice and counsel to institutions of higher education and negotiating and achieving favorable settlements for six municipalities with regard to Mt. Laurel. As a student at Rutgers Law School, among his other honors and achievements, he was a Rutgers Research Fellow and an Associate Editor (2011-2012) and a Symposium Editor (2012-2013) for the Rutgers Law Review.
With the addition of Ms. Gonzalez and Mr. Long, Scarinci Hollenbeck continues to remain committed to building a team of attorneys to fulfill its commitment to client services.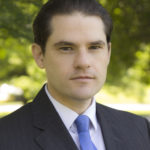 Craig A. Long represents diverse public and private clients in litigation and transactions encompassing school law, higher education, public bidding, and Mt. Laurel affordable housing. Mr. Long has solid experience rendering advice and counsel to institutions of higher education on statutory interpretation and has participated in the negotiation and drafting of favorable settlements  on behalf of several New Jersey municipalities with regard to Mt. Laurel affordable housing obligations. 
Email: clong@sh-law.com Phone: 201-896-7004
---
Jessica F. Gonzalez works with private and public sector clients on both state and federal labor and employment issues. She also has experience handling intellectual property matters, including but not limited to trademark registration and infringement issues. Immediately before joining Scarinci Hollenbeck, Jessica was associated with a Union, New Jersey law firm where she prepared agreements such as privacy policies, website terms and conditions, corporate resolutions, as well as registering trademarks and copyrights. 
Email: jgonzalez@sh-law.com Phone: 201-896-7130