[caption id="attachment_7202" align="alignright" width="180"] Gary S. Young, Esq.[/caption]
Lyndhurst, NJ, May 15, 2015 – Gary S. Young, a distinguished employment law attorney and Partner at Scarinci Hollenbeck, will present an informative discussion at the 2015 Restaurant Operators Conference entitled, "Are You at Risk for a Discrimination Suit?"
The event, hosted annually by the New Jersey Restaurant and Hospitality Association (NJRHA), is the leading restaurant conference of the year. Mr. Young, as well as other speakers, will share their expertise on a range of topics pertinent to restaurant owners and operators including liquor licensing, workplace safety, food inspection, as well as public relations and social media.
Mr. Young, who serves as NJRHA's general counsel, frequently lectures on ERISA fiduciary matters, pension and tax planning as well as labor law, explained why the topic of discrimination is of particular importance to restaurant owners.
"There have been several important developments in employment law recently – New Jersey specifically – therefore, businesses need to know about them," he said. "Although I will be discussing employment law issues regarding the restaurant industry, these developments affect other business just as heavily."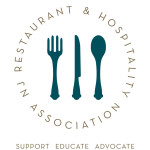 With more than four decades of labor law experience dealing extensively with ERISA, employee benefits and executive compensation as well as having earned the American Jurisprudence award, Mr. Young has made a name for himself in the legal world as a "man of the people." Young's practice has surpassed even U.S. borders – he's worked with businesses from the Netherlands, Japan, Czech Republic and more.
About ROC 15
The 2015 Restaurant Operator's Conference will be held at Pines Manor in Edison, New Jersey on Monday, May 18, 2015 beginning at noon and concluding around 4:30 PM. The showcase event will include hands-on demonstrations, tastings, contests and educational seminars throughout the day. Attendance is complimentary to all - there is no admittance fee and the event is open to the public, but directed at those involved in the hospitality industry.
 ###
For more information on Gary S. Young and his Employee Benefits & ERISA law practice, please visit www.scarincihollenbeck.com/attorneys/gary-s-young/