Remediating environmentally contaminated property in New Jersey can be extremely costly for businesses across the state. To help ease the burden, property owners may be able to reduce the local property tax assessment on the property until the clean-up is completed.
New Jersey Tax Court Recognizes Impact on Value Caused by Contaminated Property
A growing body of New Jersey Tax Court law supports the argument that local property tax assessments of contaminated property undergoing environmental remediation should be eligible for reduction, particularly when the contamination hinders development.
In Methode Electronics, Inc. v. Township of Willingboro, 28 N.J. Tax 298 (Tax 2015), the Tax Court reduced the property tax assessment of an industrial property to a nominal amount. In reaching its decision, the court concluded that the evidence established that it is not reasonably likely that the subject property could be used or developed at any point in the foreseeable future.
In support, the Tax Court noted that the state's highest court has held that environmental contamination has an impact on property valuation for local property tax purposes. In Inmar Assocs., Inc. v. Borough of Carlstadt, 112 N.J. 593 (1988), the Supreme Court of New Jersey specifically held that where environmental contamination drives "down the value of commercial property potentially subject to cleanup costs, the effect of those market forces cannot be ignored in the assessment process simply because it would be counter to the environmental policy."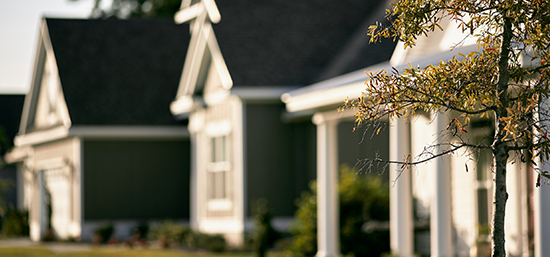 In the wake of Inmar, the Tax Court has adopted several different approaches to determining the proper tax assessment, with the approach dictated by the nature and extent of the environmental contamination and remediation. In Metuchen I, LLC v. Borough of Metuchen, 21 N.J. Tax 283 (Tax 2004), the Tax Court determined the taxable value of a contaminated property by formulating a true market value as if the property were clean and discounted the remediation costs over the estimated remediation period to arrive at a taxable value.
Given the new legal developments, owners of contaminated property should explore the option of filing of property tax appeals.
Filing a Property Tax Appeal for Environmentally Contaminated Property in New Jersey
Under the terms of the settlement, the property tax assessment of an environmentally contaminated property undergoing environmental remediation was reduced for all five tax years in contest: $943,300 reductions for tax years 2011 and 2012, $1,972,000 reductions for tax years 2013, 2014, and 2015 and $2,220,000 reduction for tax year 2016. Going forward, the property tax assessment for years 2017-2023 will be $100,000 until environmental remediation is completed and the property is available for development and/or occupancy prior to 2023.
The Scarinci Hollenbeck Environmental and Land Use Group was recently successful in negotiating a New Jersey Tax Court property tax appeal with the Borough of Carlstadt. Otherwise, if you wish to discuss this matter further, please contact me, John Scagnelli.