Scarinci Hollenbeck's Red Bank Law Office is Open
Author: Scarinci Hollenbeck|April 19, 2016
Monmouth County Attorneys Expand Highly Specialized Niche Law Practices
Scarinci Hollenbeck's Red Bank Law Office is Open
Monmouth County Attorneys Expand Highly Specialized Niche Law Practices
Red Bank, NJ – April 19, 2016
– Scarinci Hollenbeck LLC's newest office in Red Bank, New Jersey is now
open for business
. Conveniently located at Parkway Exit 109, the Red Bank location is now officially "home" for the firm's Monmouth-County based attorneys and staff. The Northern New Jersey based firm chose its new 7,000 plus square foot state of the art facility in Red Bank with an eye towards continued expansion.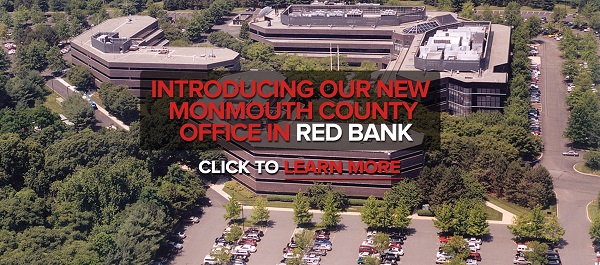 Anthony R. Caruso, Managing Partner of the Red Bank office, is quick to praise the talent of his colleagues. "We have a core group of highly skilled attorneys who practice in all areas covering commercial transactions and litigation," says Caruso. In addition to Caruso's business law, sports and entertainment law practice, the office is manned by
Retired State Court Judge Ira E. Kreizman
and his brother,
Joel N. Kreizman
. Their practice areas span
commercial litigation
to dispute resolution, and they have been practicing in Monmouth County for over forty years.
Patrick J. McNamara
is a prominent attorney primarily in the areas of
land use/development
and municipal law and is currently heading up the development team for several high profile land use applications including Pier Village since its inception in 2001, and the proposal to remodel the Monmouth Mall.
Donald M. Pepe
is the regional counsel for Walmart, and also is involved with several statewide development projects. He devotes his practice to land use/development and
commercial transactions
.
Fernando M. Pinguelo
is widely known for his cyber security and data privacy law practice and regularly appears as a guest speaker on
cyber security issues
. He also maintains an active federal and state court litigation practice. Finally,
James F. McDonough
is a highly regarded
tax/estate planning attorney
, having been practicing in this law specialty for over thirty-five years. Several other attorneys based at the firm's other locations also maintain a presence in the Red Bank office, thereby rounding out a top pool of legal talent. Scarinci Hollenbeck expects to recruit additional top local talent to strengthen its position as one of the top law firms in New Jersey.
Partner Kenneth Hollenbeck said, "We are happy that our new office is open for business. The new space will enable us to accommodate our clients more effectively and efficiently."
An interactive website and video showcasing the office, its attorneys and local projects can be found here:
www.sh-law.com/red-bank
.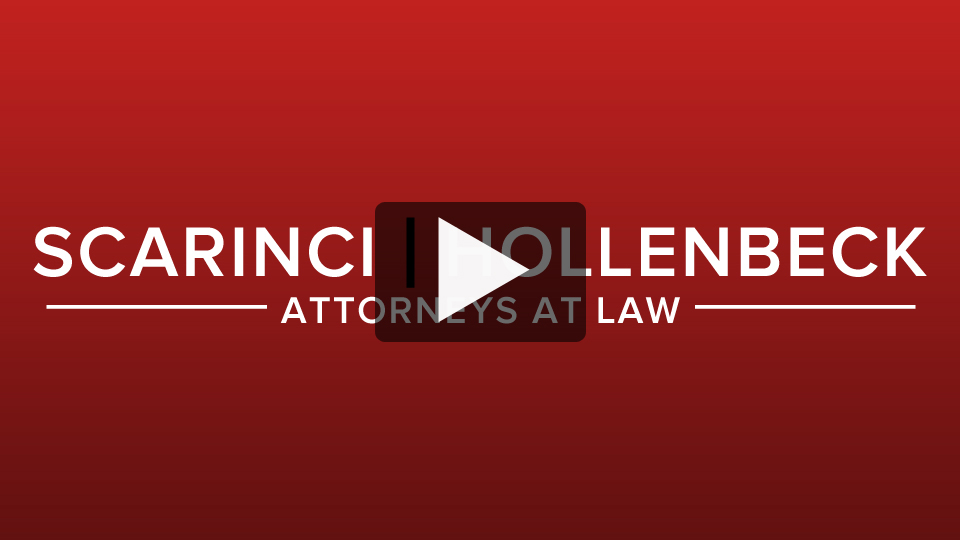 For more information about legal services offerings at the Red Bank law office, contact Anthony R. Caruso, Esq. by email at
acaruso@sh-law.com
or by phone at 732.568.8369. For general information about the Firm, please email Peter Moeller, Director of Marketing and Business Development at
psmoeller@sh-law.com
.
###
---
With a growing practice of more than 60 experienced attorneys, Scarinci Hollenbeck is a regional alternative to a National 250 law firm. With offices in New Jersey, New York City, and the District of Columbia, we serve the niche practice areas most often required by institutions, corporations, entities, and the people who own and control them.Full Biography
Get In Touch
---
---
Get the latest from our attorneys!
Please fill out our short form to get the latest articles from the Scarinci Hollenbeck attorneys weekly on the cutting-edge legal topics.
---