WHEN:
Tuesday, November 13, 2018
7:30 AM – 4:30 PM ET
WHERE:
Harborside 3
210 Hudson Street (7th floor)
Jersey City, NJ 07302
On Tuesday, November 13, Scarinci Hollenbeck Partner and Chair of the firm's Corporate Transactions & Business Law practice group, Donald M. Pepe, will be speaking on a panel entitled, "Emerging Neighborhoods". The panel is a part of the 4th Annual Leadership Gathering organized by the Jersey City Summit for Real Estate Investment. Mr. Pepe, who has spoken at the Summit every year since 2015, will be featured among "the region's leading principals, investors, owners, developers, stakeholders, advisors & site selection specialists to discuss national trends, innovations development, architecture, financing and workplace strategy."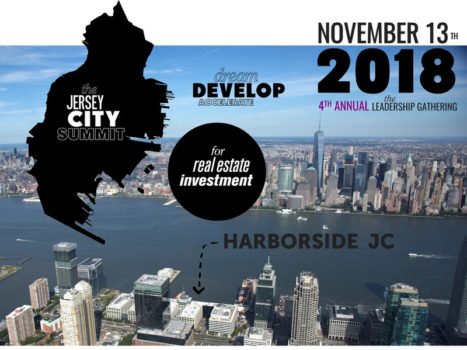 "This is a fantastic opportunity for those involved in any aspect of real estate to gain insight from some of Jersey City's most well-regarded industry members. I am very excited to be a part of the summit and I look forward to meeting and hearing from everyone involved," stated Mr. Pepe.
Hosted by Mack-Cali and regarded as "the region's most well-attended summit", the Summit is expected to welcome more than 800 attendees this year. Adding to the depth of this year's event, the Summit will feature prominent keynote speakers such as Gov. Phil Murphy, Jonathan Kushner, President of the KRE Group, Michael DeMarco, the CEO of Mack-Cali, and much more. You can find more information on the speaker line-up at https://investjersey.city/2018/
You can register for the event at https://investjersey.city/2018/register/
About Donald M. Pepe
Donald M. Pepe, Partner, who was a recipient of the New Jersey Law Journal's 2018 Dealmaker of the Year in Commercial Real Estate, devotes his practice to all aspects of complex real estate development and real estate transactional work with an emphasis on retail and residential development. Mr. Pepe works closely with business executives and in-house counsel to develop strategies for targeting acquisitions, land purchase negotiations, managing and evaluating feasibility studies, representing corporate interests before local, state and federal approval authorities, and securing land use, administrative approvals and much more.
You can learn more about Donald M. Pepe by heading over to his Scarinci Hollenbeck bio at: https://scarincihollenbeck.com/attorneys/donald-m-pepe/