Cannabis Law
The cannabis industry in America is experiencing massive growth. In only the last several years, a majority of U.S. states have approved medical cannabis programs and eleven states and Washington, D.C. have legalized recreational use of cannabis by adults.
Our Approach
Legal sales of cannabis and related products in the United States totaled nearly $7 billion in 2016, and future sales are forecasted to be more than $30 billion by 2021 and $50 billion by 2026.
The trajectory of the emerging legal cannabis industry in New Jersey has created innumerable potential opportunities for entrepreneurs and businesses. However, the industry is subject to unique complexities, including the conflict between Federal and state cannabis laws, the intricacies of cannabis laws passed by the individual states, and the rights and obligations of businesses that interface with legal cannabis industry members.
The Cannabis Law practice group at Scarinci Hollenbeck, LLC assists clients in understanding current and potential medical and adult-use cannabis laws and legislation. To accomplish these objectives our attorneys draw upon expertise in more than a dozen practice areas, including:
The rapidly developing legal cannabis industry will create enormous opportunity for interested parties and will continually require participants to address novel and complex legal issues. Our Cannabis Law practice group provides the critical legal insight needed to successfully address these issues, mitigate related risk, and achieve business goals.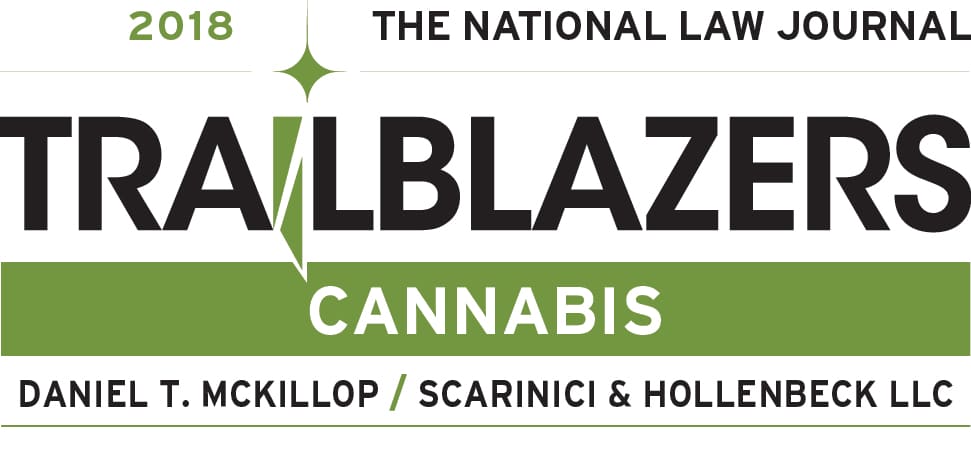 Possession, use, distribution, and/or sale of cannabis is a Federal crime and is subject to related Federal policy. Legal advice provided by Scarinci Hollenbeck, LLC is designed to counsel clients regarding the validity, scope, meaning, and application of existing and/or proposed cannabis law. Scarinci Hollenbeck, LLC will not provide assistance in circumventing Federal or state cannabis law or policy, and advice provided by our office should not be construed as such.