Does Your Company's Existing Business Insurance Cover Social Media?
Author: Charles A. Yuen|February 26, 2018
Due to the Potential Risk Involved, It May Be Best To Include Social Media in your Company's Business Insurance
Does Your Company's Existing Business Insurance Cover Social Media?
Due to the Potential Risk Involved, It May Be Best To Include Social Media in your Company's Business Insurance
Social media allows New Jersey businesses to cost-effectively tout their products and services and build their brands.  Facebook alone has around 1.37 billion active users worldwide every single day.
[caption id="attachment_22539" align="aligncenter" width="550"]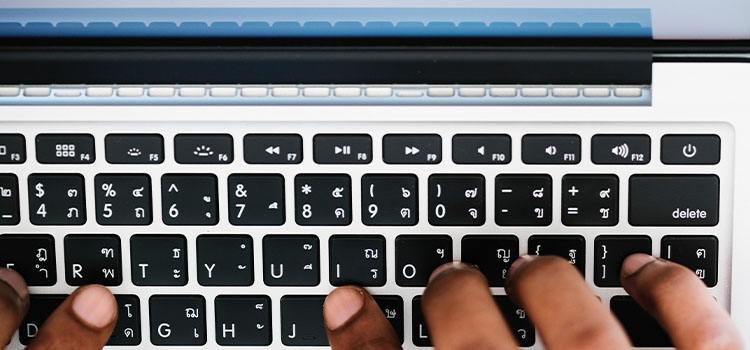 Photo courtesy of
Raw Pixel
(
Unsplash.com
)[/caption]
Of course, when interacting with the public, there are also opportunities for things to go wrong. Once information is posted online by an employee, it is virtually impossible to take back. In some cases, businesses may face lawsuits for their social media activities. Potential claims include libel and slander, and infringement of copyrights and trademarks.
Social Media Risks
While social media snafus clearly raise public relations concerns, they may also involve complex legal issues. For instance, statements perceived as inaccurate or unfair about products or services could lead to a competitor's or consumer's lawsuit, class action, or FCC investigation. Similarly, posting a defamatory statement that is thought to hurt someone's professional reputation, e.g. a statement about a competitor, could result in a libel suit requiring defense even if the statement is true.
Posting content someone else believes they own can give rise to allegations of trademark or copyright infringement. In addition, the use and collection of customer or private information through interactions on social media may run afoul of state and federal privacy laws as well as case law. Social media posts can also inadvertently disclose your business' own confidential or proprietary information.
To manage these social media risks, businesses should have a robust social media policy in place that advises employees about what company-related information can and cannot be posted via social media accounts. Employees that are authorized to post on behalf of the company should also be thoroughly trained to verify the veracity of anything that is posted or shared and to be aware of potential legal issues that may arise.
Assessing Your Social Media Insurance Coverage
Given that mistakes can still happen, businesses may assess whether insurance coverage will be available in the event of a social media related claim. Most businesses have general liability coverage. However, it is important when considering coverage to evaluate the level of "advertising injury coverage" that is available in policies at both the primary and umbrella levels. Policies can cover certain harms to another company or individual's reputation, copyright infringement, libel, or slander. For companies with extensive social media activity, it is appropriate to evaluate the need for an umbrella policy or other specialized endorsements that may fill gaps above a self-insured retention, adding coverage above or beyond the limits of the primary coverage.
Businesses may also want to consider stand-alone media liability coverage. While once reserved for publishers, broadcast companies, and other entities in the media industry, the proliferation of social media has created demand, and insurers are marketing these insurance policies to a wider range of businesses. Businesses may be able to tailor their policies to meet their specific needs and risks. Generally, policies should include coverage for additional types of claims arising out of intellectual property infringement; violations of rights of publicity; invasion of privacy; and allegations of defamation, libel, slander, and product disparagement.
As with any insurance decision regarding your business, it is helpful to review the options with experienced brokers and attorneys who can help you assess your potential liability, as well as to assist in your understanding of the available coverages.
Do you have any questions? Would you like to discuss the matter further? If so, please contact me, Charles Yuen, at 201-806-3364.
---
This attorney is no longer affiliated with the firm or their profile is no longer available. We encourage you to please visit Scarinci Hollenbeck's Attorneys Page to find the right attorney for your legal needs. If you still would like to speak to an attorney about your question pertaining to this post, please call 201-806-3364.Full Biography
Get In Touch
---
---
Get the latest from our attorneys!
Please fill out our short form to get the latest articles from the Scarinci Hollenbeck attorneys weekly on the cutting-edge legal topics.
---