SH Attorneys Successfully Assist Long Thread Media in Acquisition
Congratulations to Jeff Cassin and Joel Glucksman for Achieving Successful Result on Behalf of Long Thread Media, LLC in Acquisition of Handwoven, Spin Off, and PieceWork Magazines
SH Attorneys Successfully Assist Long Thread Media in Acquisition
Congratulations to Jeff Cassin and Joel Glucksman for Achieving Successful Result on Behalf of Long Thread Media, LLC in Acquisition of Handwoven, Spin Off, and PieceWork Magazines
---
Lyndhurst, NJ – August 15, 2019 – Scarinci Hollenbeck attorneys Jeffrey K. Cassin and Joel R. Glucksman successfully represented Long Thread Media, LLC in the purchase of Handwoven, Spin Off, and PieceWork magazines. Long Thread Media was the backup-bidder in a bankruptcy auction held by F+W Media, a special interest magazine publisher that filed for Chapter 11 bankruptcy protection in March of this year. Long Thread Media purchased the publications and business lines from the winning bidder.
"Jeff and Joel helped us navigate a very challenging purchasing process, allowing us to continue to publish these venerable titles important to the craft communities," said Anne Merrow, co-founder of Long Thread Media. "We appreciate their guidance in this matter, which meant quite a lot not only to us, but to the communities to which we are devoted."
About Long Thread Media
Long Thread Media, a media company, creates content for the handspinning, handweaving, and traditional needlework communities online, in person and in print. The company was founded by Anne Merrow, Linda Ligon, and John Bolton in order to publish Handwoven, Piecework and Spin Off – the magazines which their company recently acquired. In addition to publishing, Long Thread Media also offers information, education and community to crafters in those respective fields.
You can learn more about Long Thread Media at: https://www.longthreadmedia.com/
---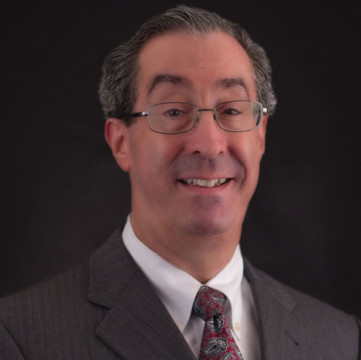 Joel R. Glucksman, Partner, is an experienced civil and bankruptcy litigator specializing in the representation of secured lenders and other creditors in complex suits and bankruptcies. His court appearances take him throughout the State and Federal courts in the metropolitan area, focusing in particular on the Bankruptcy Courts for the District of New Jersey and the Southern and Eastern Districts of New York.
Email: jglucksman@sh-law.comPhone: 201-896-7095
---
---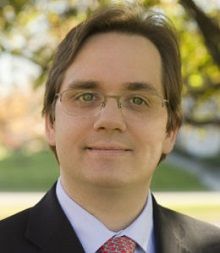 Jeffrey K. Cassin , Counsel, devotes his practice to Mergers and Acquisitions (M&A), business transactions, as well as corporate and securities law. Mr. Cassin regularly represents and provides counsel to clients in connection with complex middle-market M&A transactions, deal negotiations, and management decisions. Clients routinely rely upon Mr. Cassin as an outside general counsel or lead attorney on acquisitions or divestitures. Additionally, Mr. Cassin drafts and negotiates asset and stock purchase agreements, stockholder and operating agreements, and corporate organizational documents.
Email: jcassin@sh-law.comPhone: 201-896-7091
---
Please Share This article
About Author Scarinci Hollenbeck
With a growing practice of more than 70 experienced attorneys, Scarinci Hollenbeck is an alternative to a National 250 law firm. With offices in New Jersey, New York City, San Francisco, CA, and the District of Columbia, we serve the niche practice areas most often required by institutions, corporations, entities, and the people who own and control them. Since the firm was founded in 1988, we have maintained our reputation for getting things done.
Contact Practice Representative
Get the latest from our attorneys!
Please fill out our short form to get the latest articles from the Scarinci Hollenbeck attorneys weekly on the cutting-edge legal topics.