Lyndhurst, NJ – July 26, 2017– NJ Constitutional attorney Donald Scarinci is the moderator of a fictional debate between Thomas Jefferson and John Marshall, as portrayed by Steven Edenbo and Doug Thomas of the American Historical Theater, at the Pennsylvania Conference of State Trial Judge (PCSTJ). The discussion between actors portraying historical figures Jefferson and Marshall, entitled "A Grand Debate: Chief Justice John Marshall and President Thomas Jefferson" epitomizes the tensions that existed within the balance of powers in federal government. Issues to be explored include states' rights vs. strong unions, strict construction vs. "necessary and proper" and judicial review.
"The content of this debate draws from the correspondence, biographies, and official papers of these two giants of Constitutional law to present their opinions and personalities. Their dislike of one another was more than Constitutional; it was personal," said Scarinci.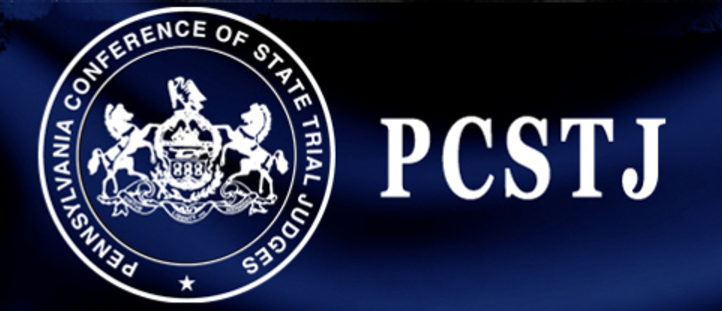 About the PCSTJ
The PCSTJ's purpose is to promote the administration of justice throughout Pennsylvania by researching and disseminating information of interest to the judiciary. They work with other organizations, including bar associations and law schools designed to promote projects that improve the administration of the law.  More than 350 judges are scheduled to attend this year's conference, held from July 26-28.
Constitutional Law Presentations Hot in Three States
Known for his innovative ideas, Scarinci frequently moderates Constitutional law presentations for the New Jersey Institute for Continuing Legal Education (ICLE), collaborating with actors portraying historical characters including James Madison, Alexander Hamilton, Thomas Jefferson, John Adams and Theodore Roosevelt. Scarinci's seminar with Thomas Jefferson and John Adams was recently ranked by members of the New Jersey Bar as among the most popular ICLE seminar of the year. The popularity of the NJ ICLE seminars has led to Scarinci and his co-presenters to regularly be called upon to reprise them in both Delaware and Pennsylvania.
Scarinci also writes a popular column about current United States Supreme Court decisions for the Constitutional Law Reporter, an educational, legal blog that regularly updates on case law and current events about constitutional law. The site also has educational information on U.S. Supreme Court Justices, Chief Justices, and information about important Supreme Court cases.
Scarinci authored  "David Brearley and the Making of the United States Constitution," a historical biography about David Brearley, signer of the Constitution from the State of New Jersey and the first Federal District Court Judge for the District of New Jersey (1789). His book, "Redistricting and the Politics of Reform," was published in 2010. He has also frequently lectured and written extensively on subjects such as campaign finance reform and municipal law.