Lyndhurst, New Jersey – July 27, 2017- The future of the will be explored by New Jersey Real Estate development attorney Donald M. Pepe and several other key players in the Hudson Waterfront development sector at a special event in Jersey City. Sponsored by Bisnow, LLC (US), New Jersey Future of the Gold Coast will be held on Thursday, July 27th from 8-11:30 a.m. at the Liberty House Restaurant. The roster of speakers includes Michael DeMarco, CEO, Mack-Cali, Alexander Hovnanian, Area Vice President, K. Hovnanian Homes, Jonathan Kushner, President, KRE Group, as well as representatives from Fields Development Group, DMG Investments and many others.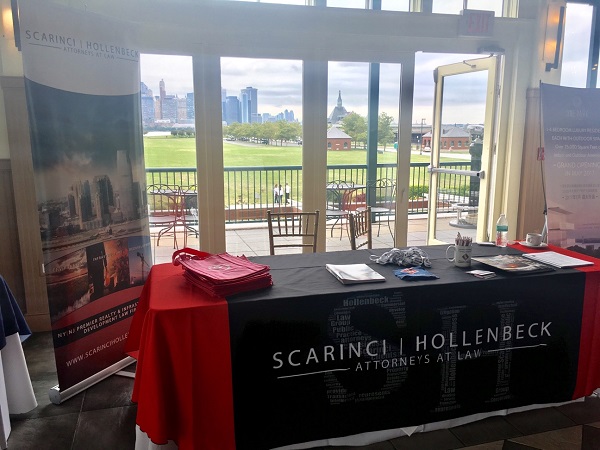 The Hudson Waterfront, popularly known as "the Gold Coast" is comprised of the contiguous towns of Weehawken, Hoboken, and Jersey City. Before redevelopment began, the area was once an expanse of dilapidated industrial buildings and housing. Over the past several years, the demand for affordable housing for millennials who work in New York led to the rapid expansion of the area and mixed use development projects.
Speakers will delve into discussion about active community development projects and the area's gradual transformation into a commercial hub. Topics to be explored include information about residential and multi-family projects currently underway, including, but not limited to, the most recent residential statistics, information about the timeline of specific projects, and financing.
Donald M. Pepe devotes his practice to all aspects of complex real estate development and real estate transactional work with an emphasis on retail and residential development. Donald works closely with business executives and in-house counsel to develop strategies for targeting acquisitions, land purchase negotiations, managing and evaluating feasibility studies, representing corporate interests before local, state and federal approval authorities, and securing land use and administrative approvals.
Email:  dpepe@sh-law.com Phone: 732-568-8370