Lyndhurst, NJ – June 9, 2020 – Scarinci Hollenbeck welcomed three law students as part of the firm's 2020 Summer Associate Program. The firm's annual program welcomes a group of law students to support the firm's various practice groups.
"We sharpened our pencils to make this year's summer associate program happen," stated Donald Scarinci, Managing Partner of the firm. "If we consider ourselves to be one of New Jersey's most prominent and respected law firms, we need to take some responsibility to help train future lawyers and provide them with some practical experience," he continued.
"Laura M. Miller, Partner and Coordinator of the summer associate program did an outstanding job selecting the class of 2020 and organizing a meaningful experience for the ten weeks they will be with the firm," Mr. Scarinci stated.
This year's program will operate remotely and accommodate the summer associates in the same work-from-home environment that has been in place firmwide since lockdown began.  The summer associates support the firm virtually and they will gain hands-on experience safely and with adherence to the health guidelines designed in response to COVID-19.
"I am proud that we are able to keep the program alive in the midst of the landscape created by COVID-19. It brings me great joy to play a role in helping prepare the next generation of lawyers," stated Laura M. Miller.
The summer associates will assist with all aspects of the firm's practice in key areas such as Public law, Environmental law, Intellectual Property, Labor & Employment law, Creditors' Rights, Business law and Real Estate. They will also assist with the development of CLE programs and legal updates pertaining to COVID-19 and attend virtual meetings alongside the firm's experienced practice leaders.
Meet the 2020 Summer Associates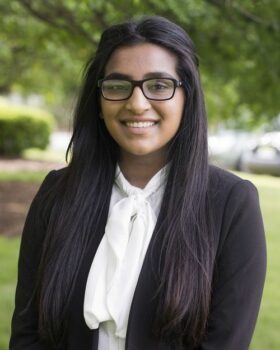 Priya Angara is a rising 3L at Rutgers Law School in Newark, NJ. She currently serves as the symposium editor for the Women's Right's Law Reporter. During law school, Priya worked as a legal intern in the Government & Healthcare Fraud section of the New Jersey Attorney General's office and the U.S Attorney's office for the District of New Jersey in their Economic Crimes Unit. Last summer, Priya interned for Novartis Pharmaceuticals Corporation, where she gained experience with in-house attorneys. Before law school, Priya graduated cum laude from Rutgers University-New Brunswick with a B.A in Political Science and Criminal Justice. Priya is from Monmouth County, New Jersey and enjoys running, traveling, spending time with her family, and rooting for the Pittsburgh Steelers.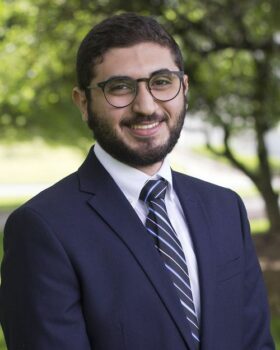 Amir Botros is a rising 3L also at Rutgers School of Law in Newark, NJ. He came to the United States with his family when he was 16. He graduated summa cum laude from Montclair State University. He is an Associate Editor at the Rutgers Law Record, a Maida Fellow, and a Fellow for the Center on Law, Inequality & Metropolitan Equity. He is interested in exploring various practice areas, especially litigation and public law. In his spare time, Amir enjoys playing the violin and reading novels by Dostoyevsky and Tolstoy.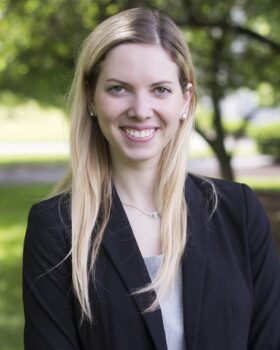 Sarah McConnell is a rising 3L at Seton Hall Law School in Newark, NJ. She is from St. Louis but currently lives in Newark, NJ. Sarah majored in Government and Law at Lafayette College and graduated in 2018. At Seton Hall, Sarah is a Student Mentor to 1Ls. She won the Best Oral Argument and Best Brief for the Appellee side in her Appellate Advocacy Class and is now a member of the Appellate Advocacy Moot Court Board. Sarah is not sure what area of law she wants to practice in yet but is interested in employment and environmental law.